Super Strap
The perfect organizer for your work area
With an easy-to-carry handle, the Super Strap provides a solution for hanging up a variety of items including hoses, ropes, tools, toys, power cords, bikes, etc. Its full grip handle offers added stability when transporting large, heavy or awkward items. When the job is finished, just hang it up. Everything is now organized and out of the way. It's that simple!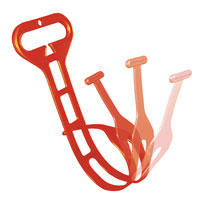 Adjustable to many sizes
Easy-to-carry handle
Won't crack or peel
Bright color is easy to see
Designed to hang anywhere
Flexible yet durable plastic
Inexpensive
Re-usable
Quick, easy-to-use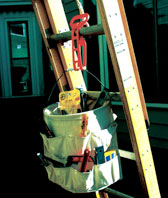 Adjustable to many sizes
Use Super Strap for hanging heavy items off ladders.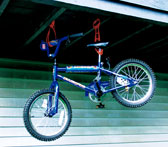 Designed to hang anywhere
Store bicycles and other large objects out of the way.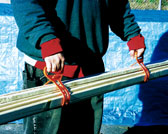 Easy-to-carry handle
Strong, wide grip handle makes carrying multiple pieces easy.
Product Specifications
Individual Super Strap
Shelf Box*
Master Case*
Width: 4"
Length: 19"
Weight: 2.2oz.
(12 Straps)
(48 Straps)
* Clip Strips included